How do I download proofs in Encore?
Download proofs in Encore to print or review on screen.
When proofing a page in Encore, users can choose whether or not they wish to print or download the PDF of the spread.
Open the spread you wish to Proof.
Click the Menu button () and choose "Preview and Print"
From the dialog box (pictured below), choose to print spread or single pages as a High resolution or Low-resolution PDF. The description of High and Low-resolution PDF is provided so that you can select the appropriate one.
A preview of the spread will open, and you use the tools at the top of the preview window to save or print your proof.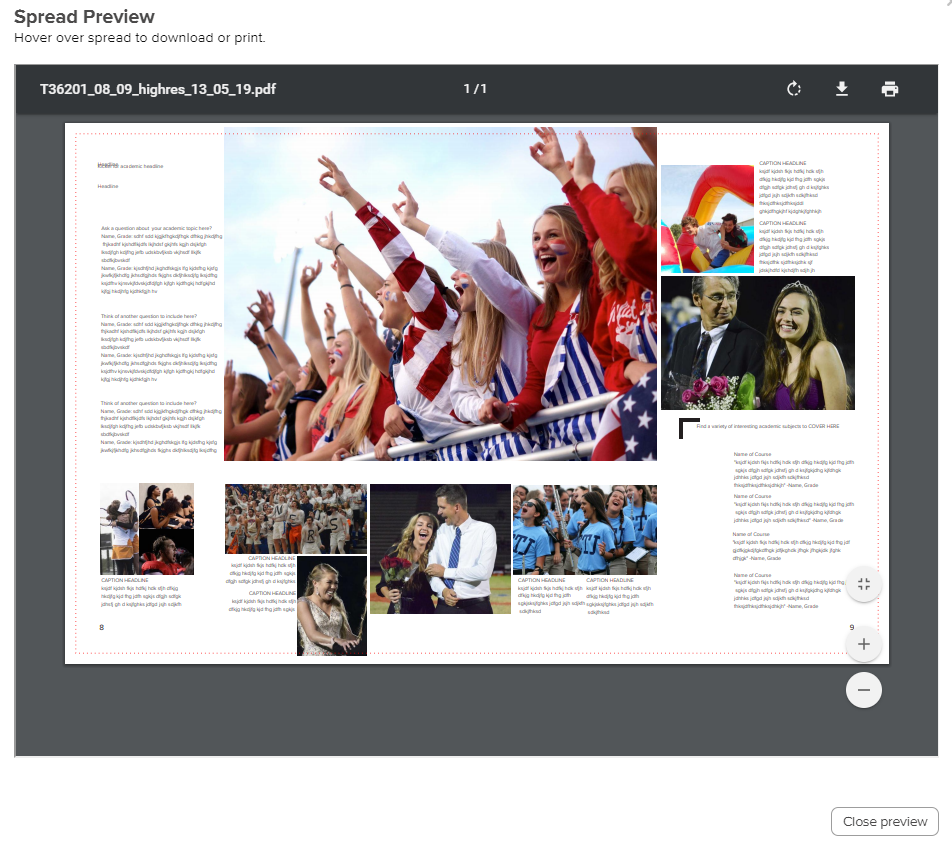 Multiple spreads can be proofed and printed at once from the page manager screen.
1. Click on the book icon in the top right corner of the mainstage.
2. Select the pages you wish to print and preview.
3. From the bottom menu, select print spreads.
4. The pages will download in the background and the file will be ready for download.