Easily edit folio settings on a page or spread in StudioWorks+.
The folio, or page number on each page in your yearbook can be customized to match your theme or section. This setting can be applied globally or at the page-level. If you need to edit the page number on a single page or spread, follow these instructions.

Open your page in StudioWorks+ and choose the Edit dropdown menu.
Edit > Folio Settings - This will edit the folio on the left page, right page or spread in the StudioWorks+ editor. In the settings you can choose from Standard folios. Choose your font, font size and color.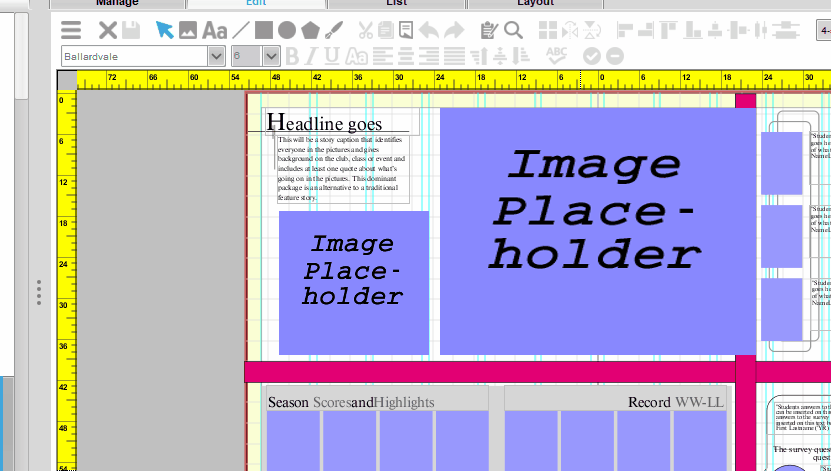 There is also a choice to center page numbers along the bottom of the page. You can also set folio text to display on the page or spread.

If you wish to change your folio settings globally throughout your entire book, follow these steps:

From the Pages Section, make sure you are on the Settings tab.
Scroll down the last page in your yearbook and click on the Master page. Settings applied to this page will override individual page settings.
From the Edit dropdown menu, select Edit > Folio Settings.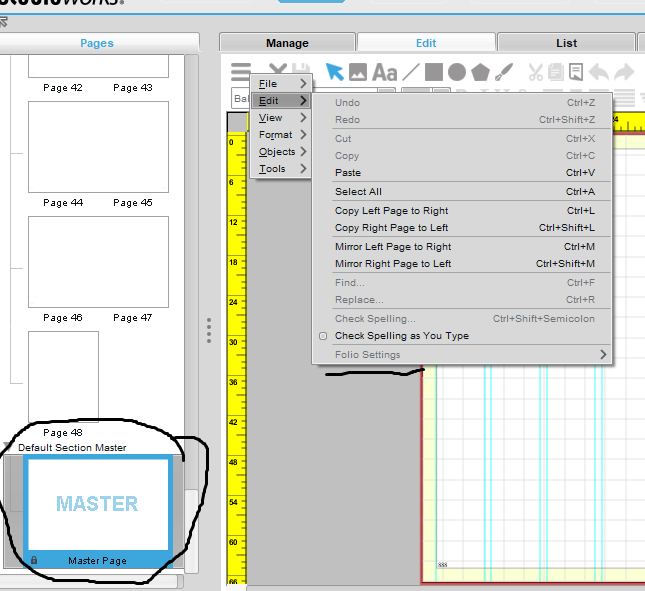 Save and close the master page and refresh the system. Any pages left open during the Master settings change will not show updated settings until they have been closed and reopened.