Set up Custom Page Numbering in Encore
Customizing all page numbers can easily be done by managing custom page properties
The Page Numbering tool allows you to customize the location and design of your page numbers.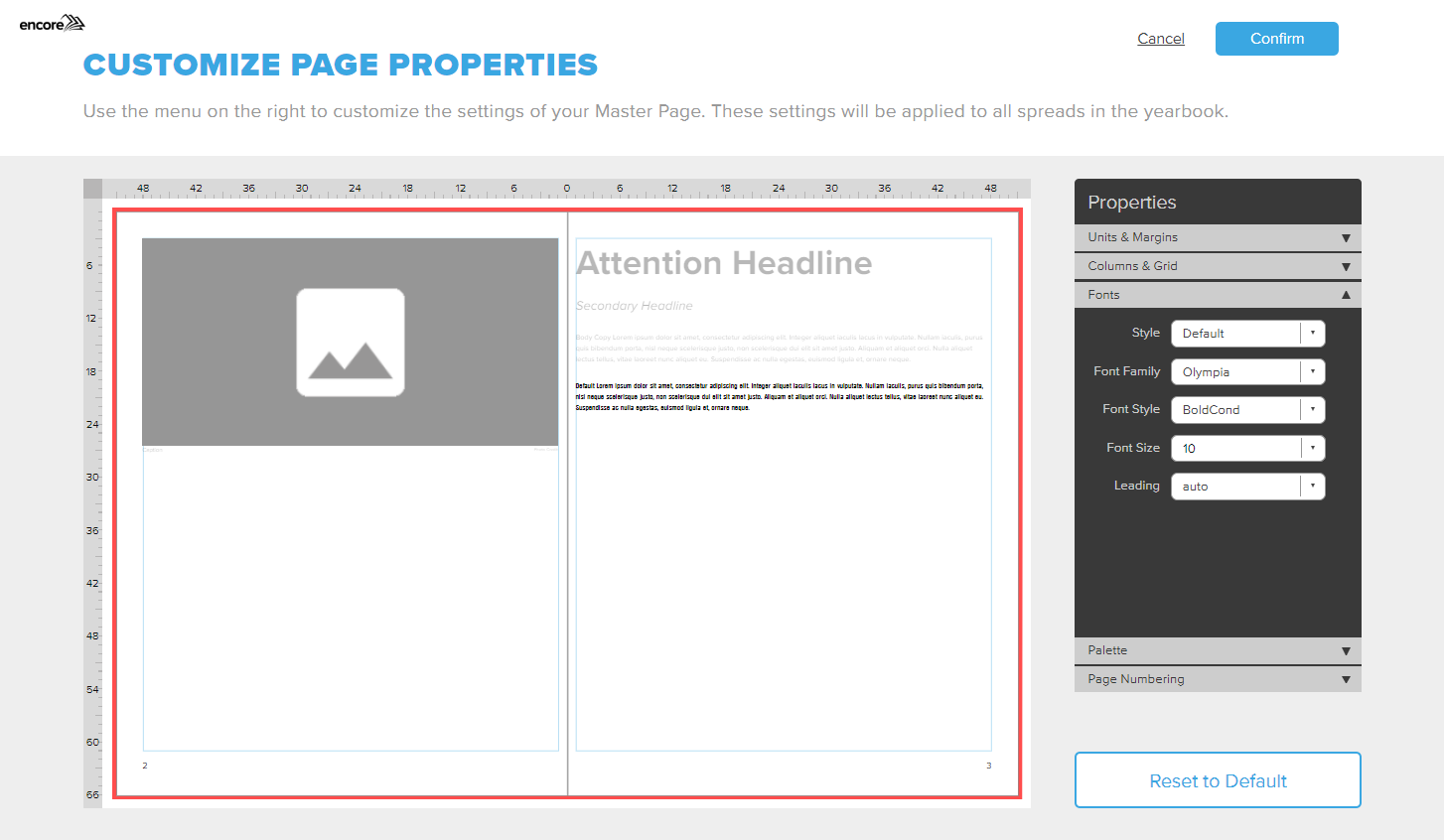 To customize the font, style, size, location and color of page numbers, follow these steps:
In Encore choose Customize Page Properties
Select Page Numbering on the right
Edit the font and color setting to match your school's theme and style
Your selects will auto-save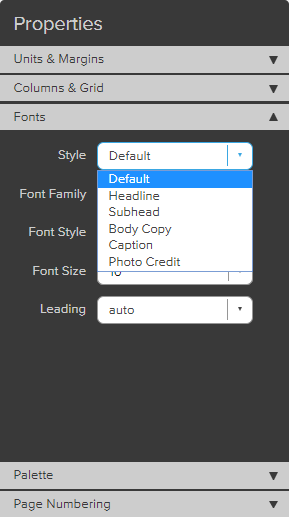 When clicking on the Font Color menu, all the options set up in your color palette menu will appear. Select the default color of your page numbers using the Font Color option.

Page number options set up on this page are applied to the whole yearbook.