Easily zoom in or out on the page view in the StudioWorks+ editor.
When opening a page, the system will default to the most ideal fit to show all objects on your page. There are times when you zoom in or out of a page to perform a refined edit. There are multiple ways to zoom into an area of your page.

From the View dropdown menu in the Studiowork editor window select:
View > Zoom (Your Choice) - This will Zoom your page view to the choice you select.

The following options are available:
Zoom To Fit Window - fits entire page or spread on screen
Zoom In - Zooms in page at 10% increments
Zoom Out - Zooms out page at 10% increments
Zoom 100% - Fits page at 100%
Zoom 200% - Fits page at 200%
Zoom Toggle Last - Zooms last percentage that was used on page
Zoom... Dialog Pop-up with text field to enter percentage

You can zoom in and out of a page by holding the Ctrl+Up Arrow/Down Arrow.

You can also use the percentage number in the bottom right corner of your screen to adjust the zoom of page.

Lastly, you can zoom into a specific area of a page by selecting the magnifying glass on the toolbar.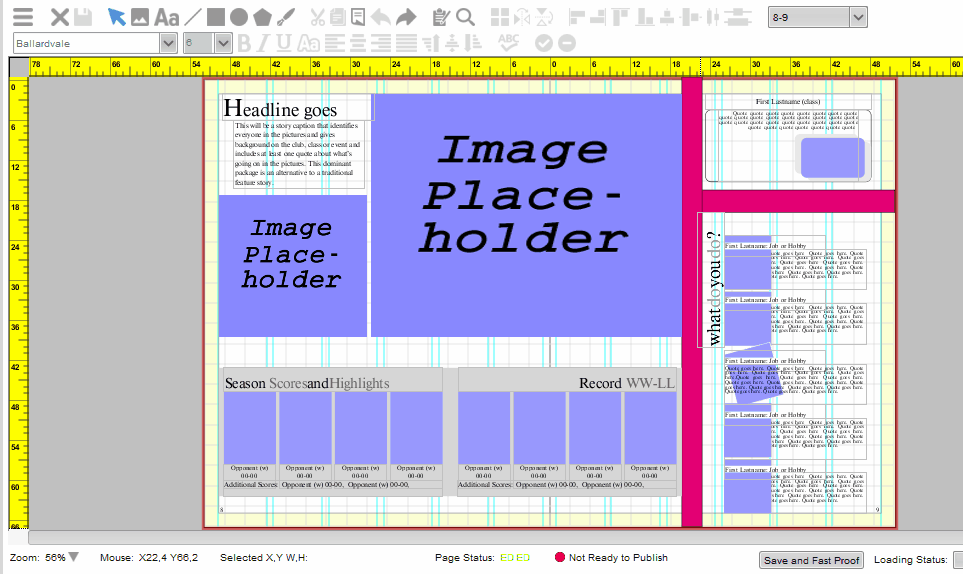 Note: These options are also avaiable in the Zoom Pop-Up in the lower left corner of the StudioWorks+ editor window.