With Facial AI, Encore can match your portraits to those pictured in your candid photos
Upload your candid photos into Encore and assign to a collection.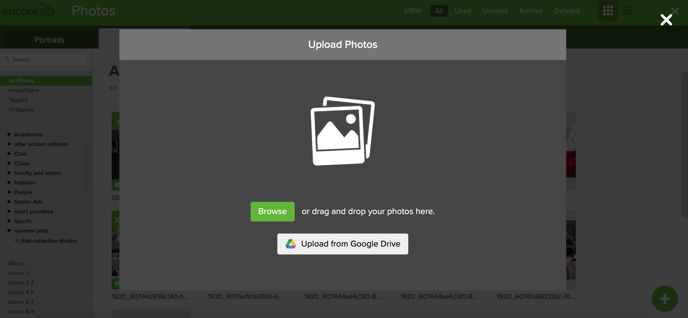 Any photos that have not gone through matching will also appear in the unidentified collection
From the unidentified collection, or the main collection you tagged your photos to, click on the three dots to run facial recognition.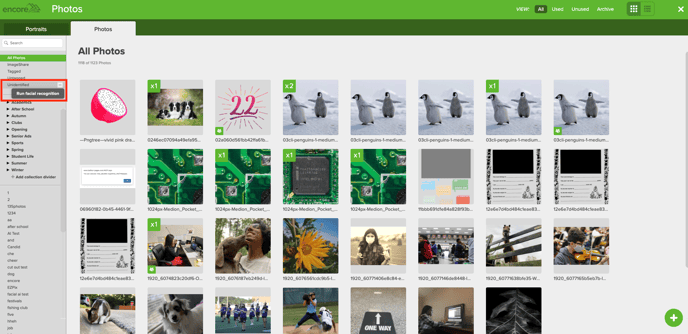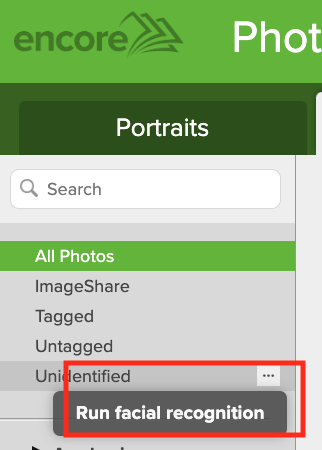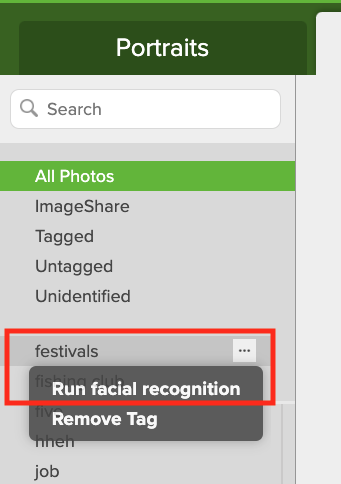 A pop-up message will appear to let you know the process has started, and again when the process is complete.
To run on an individual photo:
Select the photo and from the pop-up menu at the bottom of the screen, run facial recognition.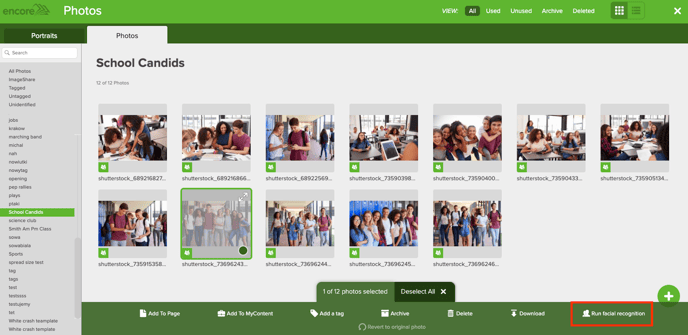 OR
Select the photo and expand into full view with the arrows in the top right corner of the thumbnail and then select run facial recognition from the bottom of the screen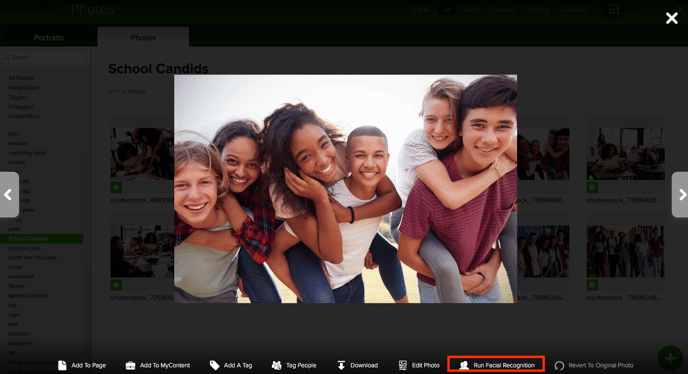 Any students recognized will automatically be tagged to the photos, be sure to confirm the correct students are being identified.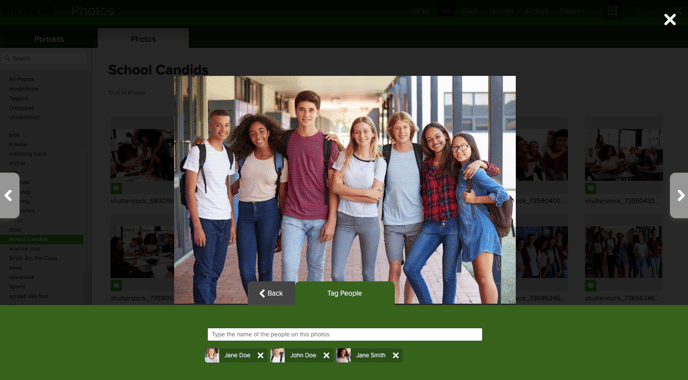 After photos go through the recognition process, they will be removed from the unidentified category and reside in the collection they are tagged to.