How do I view backgrounds in Encore?
Add backgrounds to your yearbook pages
In the library, select the backgrounds tab to see all the background images that are available to you.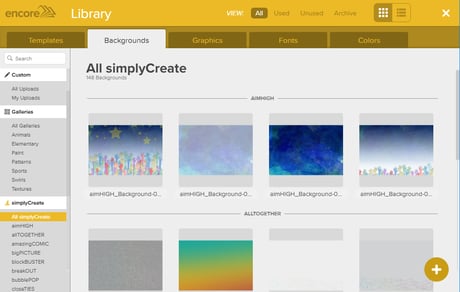 There are many simplyCreate backgrounds that are available for you. To create a custom background, click the + sign at the bottom right of the screen. Custom backgrounds need to be 300 dpi, 18.5 inches x 12.5 inches (or 5550 pixels x 3750 pixels) and in RGB color format.
You can either 'Browse' and select an image, or you can 'drag and drop' an image to be used as a background. The option to add from Google Drive is available as well.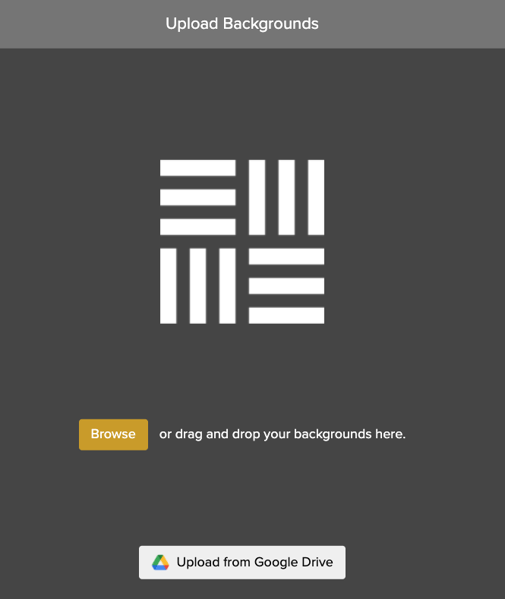 You will see a thumbnail of the image you have selected and you can choose the category into
which you want to upload this image, then click Upload.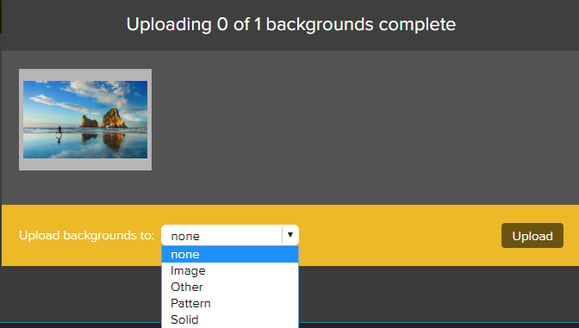 Once the upload is complete, you will see this image in the My Uploads option.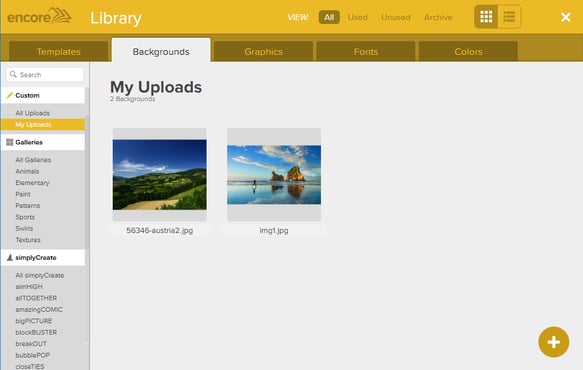 When you create a background, the image is placed at the bottom layer of the page and will not interfere with any other element you place on the page.