How do I edit my portrait information after it has been uploaded?
After uploading your PSPI portrait files, student information may need to be updated. The Portrait Manager is the place to make any needed changes.
To add a new student, use the add(+) icon in the bottom right part of the screen. A window will open and allow you to create a new record. Use this screen to add the name, grade, and photo of the student.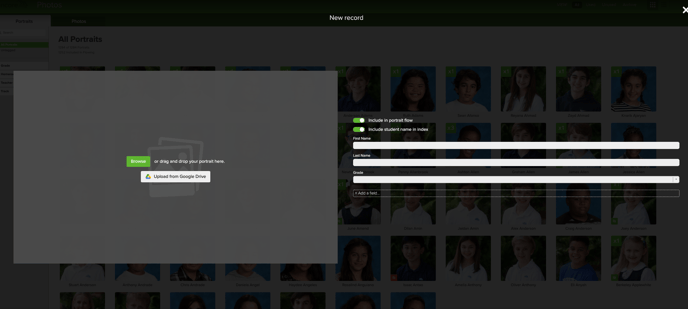 To edit student info, select the entry and use the arrows in the top right corner of the portrait to expand the information. Save once information is corrected. The student can be toggled on or off for flowing in the portraits and the index from this screen or from the pop up menu when a portrait is selected.
If portraits are already flowed onto the pages and you need to make edits, visit this article for a walkthrough of how to update information and reflow.